Founded in 2004, Ecosteel has made a name for itself by partnering with high-end architects and developers to complete commercial and residential projects, each one with an original look and feel. EcoSteel's primary purpose is to go beyond the concept of profit to ensure we design the strongest,  most efficient steel building systems in the world resulting in unmatched safety and security for generations. We are committed to providing the highest customer service. In serving you we pride ourselves on standing apart from the competition by offering first class customer services so your project comes to life- safely, on time and on budget.
---
WHY WE ARE SUCCESSFUL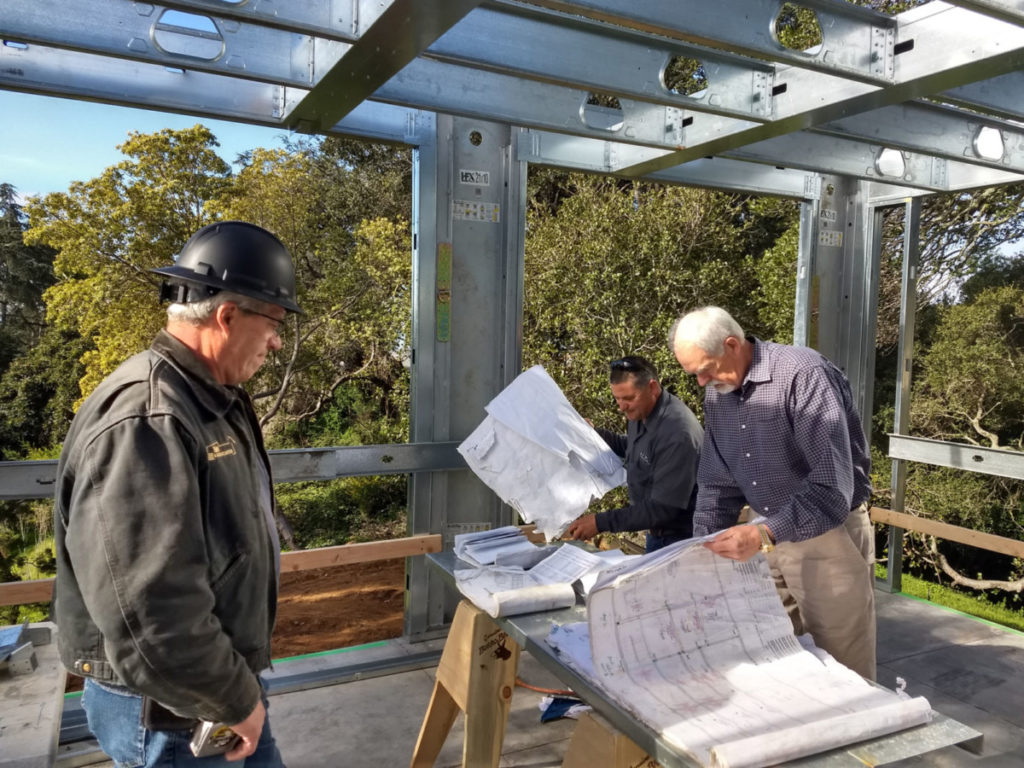 The success of Ecosteel is going to depend on the cooperative effort of everyone involved in the business cycle. Our measurement of this success will be the relationships we forge and maintain, not only with our customers, but among our employees and vendors as well.
Build a Solid Construction Team – When good people work hard together there is nothing they can't do. Establishing an experienced and licensed construction team is key to successful build.
Relationships are the Key to Success – When customers and partners trust each other it easy to do business. Our developed partner relationships show in our finished product.
Delivering Quality Products – It's simple. Everyone makes money when the steel bolts together correctly and looks amazing. We design our buildings to last generations to come.
Service – Maybe the most import attribute of EcoSteel. Every customer understands and remembers "Superior Service" especially when you ask for the next order. Our team is committed to get your building complete right!
EcoSteel Pre-Engineered Steel Buildings provide the world's most advanced Eco friendly construction systems. In our ever extensive product line, we offer solutions for Commercial, Residential, and Multi-Family or Mixed Use projects. We use a combination of commercial-grade steel framing wrapped in steel insulated panels. This unique approach provides optimal strength, versatility, and energy efficiency while maintaining the ability to design freely without limits.
---
SOME OF OUR HAPPY CLIENTS, PARTNERS, AND TEAM MEMBERS
CHARITIES WE SPONSOR || JOIN US!
As we build and grow as a company, EcoSteel is committed to making this planet a better place for future generations, we support these local children's charities and invite you to join us:
Siempre Orphanage Charity
Siempre Para Los Ninos is a children's home in Tijuana, Mexico.  Our name is our mission: Always for the Children.  Poverty in Tijuana is extreme.  Our arms and doors are open to orphans, the abandoned and children put at risk when families fail.  We operate as a non-profit, (501c3) in the USA and a legal Civil Association in Mexico.
Founded in 2004 by Central Community Church, Siempre has grown like a family with a heart to serve.  Our small, original building has grown to our current 16,000 sq. ft facility as we've discovered the needs and built to meet them.  We have rooms for the children, a large study area, dining hall, staff housing & guest dorms in Samaritan's House, ready to welcome work groups of 60 or more in comfort.  Siempre is an invitation to share the miracle we've discovered.