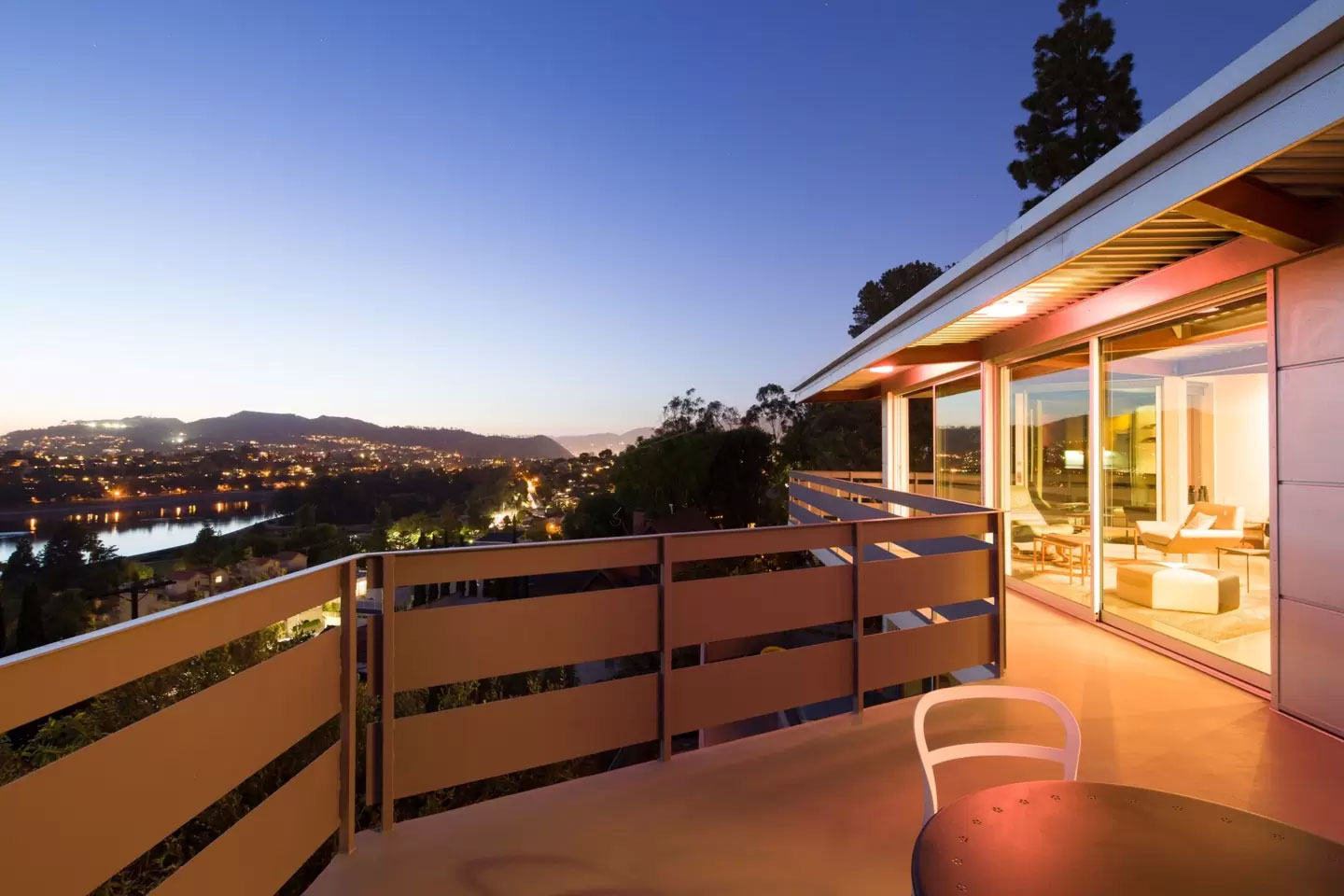 Los Angeles Multifamily Prefab
Los Angeles, California
This 1,700 square foot prefab modern steel home located on the hillside above Silver Lake Reservoir, Los Angeles, CA, will be constructed in an established neighborhood with very limited site access. A prefabricated kit of parts was essential to completing this project with only one side of the site accessible by construction equipment.
This client's religious beliefs call for a design with no right angles, and EcoSteel's parametric 3D Revit modeling and detailing are essential to converting this project from a design to reality.
The Silver Lake Project will also feature an all clearspan interior, 300 square feet of cantilevered decking, and large walls of glass to take advantage of the site's breathtaking views. In spite of these large walls of glass, the project easily exceeds title 24 green code and is equipped with unmatched R32 pre-insulated steel roof panels, and R24 pre-insulated steel wall panels.
Details
Unmatched r-values in spite of large walls of glass
No right angles
Limited access site
Cantilevered balconies
All clearspan interior
Architect: Tom Marble
"I am so grateful to ecosteel.  it really turned out to be a beautiful product."
NOTE: This house is listed on Aibnb – rent it out and see our work first hand.