What is a High–Performance Building?
In the rapidly evolving landscape of sustainable construction, the term "high-performance building" has gained substantial recognition. These buildings are not just bricks and mortar; they represent a paradigm shift in the way we approach construction, energy efficiency, and environmental responsibility. In this article, we will explore what high-performance buildings are, what sets them apart, and why they matter in today's world.
Defining High–Performance Buildings 
A high-performance building is more than just a structure; it is an embodiment of innovation and sustainability. These buildings are meticulously designed, constructed, and operated to maximize energy efficiency, reduce environmental impact, and enhance occupant well-being.
What Makes a Building High Performance?
Several key factors contribute to the high-performance designation of a building:
Energy Efficiency: High-performance buildings are exceptionally energy-efficient. They employ advanced insulation, lighting, and HVAC systems to minimize energy consumption, ultimately reducing operational costs. 
Sustainable Materials: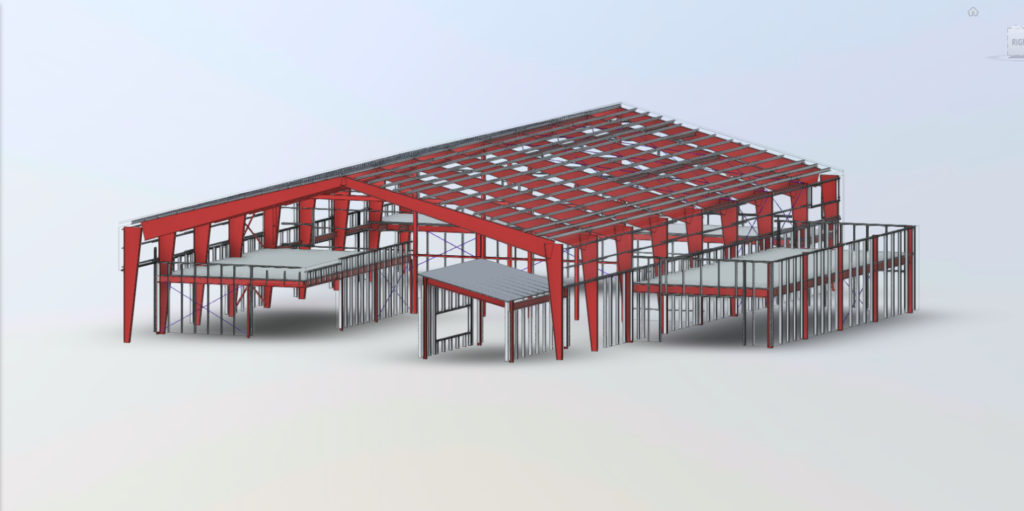 In the realm of sustainable architecture, the conscientious sourcing of materials and the adoption of eco friendly construction practices form the cornerstone of responsible building design. These sustainable structures place a paramount emphasis on the utilization of environmentally friendly materials and construction techniques. This commitment to sustainability not only helps conserve valuable natural resources but also contributes to the overall well-being of our planet by reducing the carbon footprint associated with the construction industry.
Indoor Air Quality: High-performance buildings focus on occupant health and comfort. They incorporate advanced ventilation systems and use materials that minimize indoor air pollutants, ensuring a healthier indoor environment.
Advanced Technologies: Smart building technologies play a crucial role. These systems allow buildings to adapt to changing conditions, optimizing energy use and occupant comfort.
Real–World Examples
To better understand the concept of high-performance buildings, let's explore a notable example: The Edge, Amsterdam.
One of the most iconic high-performance buildings is "The Edge" located in Amsterdam, Netherlands. This office building is renowned for its sustainable design and energy-efficient features. Here are some highlights:
Solar Power: The Edge generates a significant portion of its electricity from rooftop solar panels, reducing its reliance on traditional energy sources.
Smart Lighting: The building uses a sophisticated lighting system that adjusts to natural light conditions and occupancy, optimizing energy use.
Green Building Certification: The Edge achieved the highest BREEAM (Building Research Establishment Environmental Assessment Method) rating ever recorded, showcasing its commitment to sustainability.
The Importance of High–Performance Buildings
High-performance buildings are not just a trend; they are a necessity. Here's why they matter: Energy Efficiency and Sustainability
In an era of climate change and rising energy costs, energy efficiency is paramount. High-performance buildings significantly reduce energy consumption, leading to reduced carbon emissions and long-term cost savings.
Enhanced Comfort and Productivity
Occupants of high-performance buildings experience a level of comfort and productivity that is unparalleled. From temperature control to natural light optimization, these buildings are designed with the occupant's needs in mind, ultimately fostering a more productive work environment.
Environmental Responsibility
High-performance buildings are part of a broader commitment to environmental responsibility. They contribute to reducing the carbon footprint of the built environment and help mitigate the impacts of climate change.
The Future of High–Performance Buildings
As technology advances and sustainability becomes increasingly important, the future of high-performance buildings looks promising. Here's what we can expect:
Technological Advancements
Continued advancements in technology will drive the development of even more efficient and sustainable high-performance buildings. These innovations will include smarter building systems, improved energy storage solutions, and enhanced automation.
Evolving Sustainability Standards
As sustainability continues to be a global priority, we can anticipate evolving standards and regulations that will further promote high-performance building practices. Governments and organizations worldwide are likely to incentivize and require higher levels of sustainability in construction.
In conclusion, high-performance buildings are not just a construction trend; they represent a fundamental shift towards sustainable, efficient, and environmentally responsible structures. With innovations in technology and a growing commitment to sustainability, the future of high-performance buildings is poised to make a significant impact on our world.
For further insights into sustainable construction and energy-efficient systems, you can explore articles on NetZero Buildings.